PLEASE CALL FOR ASSISTANCE
28377 467th Ave | Lennox, SD 57039
We are open Saturday & Sunday from 9am - 5pm
Please call for information, or to schedule an appointment outside of these hours.
East Sawmilling and Furniture offers a variety of milling and furniture building services in Eastern South Dakota and the surrounding area. Their experience and specialized milling equipment allow them to precisely cut large logs into custom wood pieces for any project. They take great care in selecting quality logs and species for the best woodworking results. In addition, they carefully kiln dry all of the wood for straight, even and thorough results. If you are planning a DIY woodworking project, contact East Sawmilling today and check out the variety of woods available.
If you have a piece of wood you need cut to specific dimensions, they will cut it for you. They also cut and dry raw lumber for their customers. Their experience and equipment ensure your logs will be cut to your specific dimensions for your project.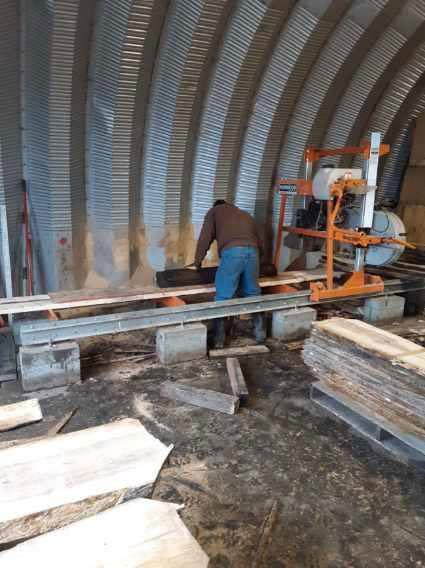 Oak
Pine
Ash
Maple
Black Walnut
Custom Milling
Rustic Baseboards
Rustic Milling
Rustic Cuts
Barn Wood Walls
Dimensional Milling
Customer Logs
Custom Wood Furniture
East Sawmilling and Furniture has a great selection of hand crafted custom wood furniture. Their amazing selection of wood furniture consists of custom-built one-of-a-kind pieces. Each beautiful piece is crafted with superior craftsmanship, attention to detail and is built to last.
If you are looking for a master carpenter in South Dakota to build a piece of custom furniture for your home or business, Matt can help you. He takes the time to carefully listen to your wants and needs in order to build exactly what you are expecting. He also has a variety of lumber to match the exact color, pattern and design for your space.
East Sawmilling and Furniture does custom woodworking. They will create a variety of wood furniture, mantels, home decor, wedding decor, shelving, center pieces, and more! They also offer custom wood cutting if you have a piece of wood that you need cut to specific dimensions.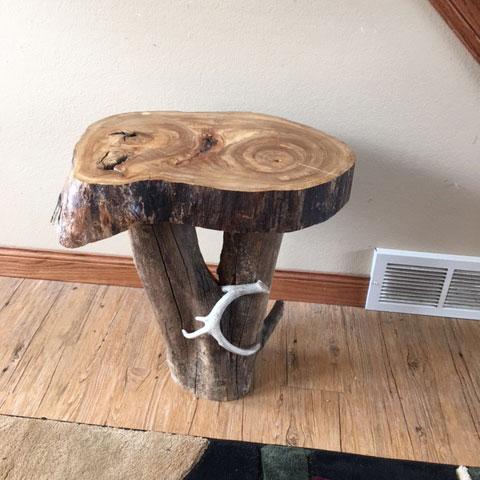 Mantels
Tables
Benches
Home Decor
Shelving
Stools
Headboards
Baseboards
Signs
Night Stands
Center Pieces
Wedding Decor
Custom Wood Furniture
If you have a tree you would like removed, call Matt at (605) 744-9414 to discuss the specifics.